NAME OF DOG- MURPHY
BREED OF DOG - YORKSHIRE TERRIER
SEX OF DOG - MALE
AGE OF DOG - 2 YEARS OLD
NEUTERED/SPAYED - YES
VACCINATED - YES
MICROCHIPPED - YES TO BE CHANGED IN TO NEW ADOPTORS NAME
OTHER DOGS - YES (foster will update/confirm)
CATS -NOT CAT TESTED
CHILDREN - WILL ASK FOSTER CARER TO UPDATE
APPROX WEIGHT - 3KG APPROX
Little Murphy has come into our care as his old mummy has had to move into a flat due to ill health & was not able to take little Murphy with her. This was a very hard & sad decision that she had to make. I have invited her to come to the forum & watch how Murphy is doing, she can even join us if she feels able to. He is currently in foster care in Tyne & Wear.
Here are a few little taster pics of Murphy. His foster mum I am sure will pop along later & update his progress (when she gets 5 mins in between 2 unruly yorkies running riot )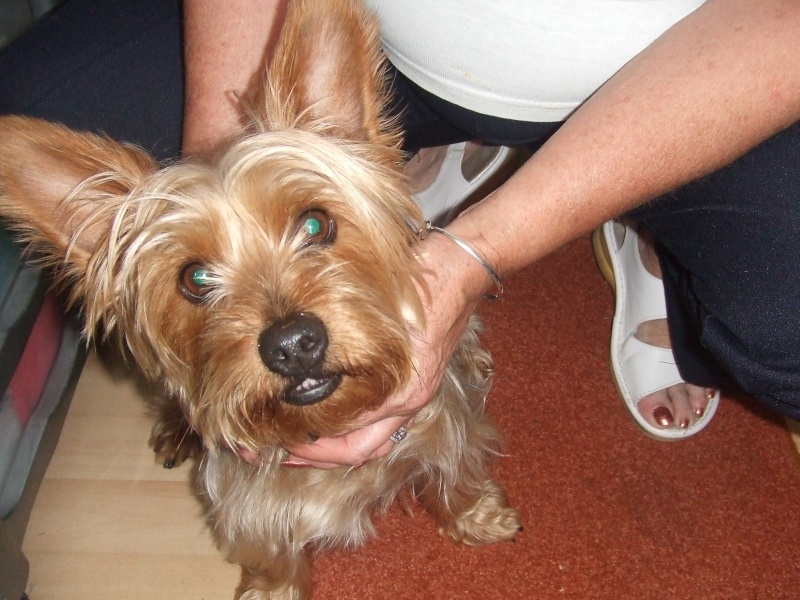 Anyone wishing to be considered for the adoption of Murphy is required to complete an adoption form after reading all the adoption rules & procedures please.
The adoption form can be found here.
ADOPTION POLICY & PROCEDURES